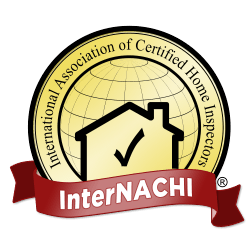 Make Your Client's Life Even Better
We are here to help you take care of every last detail
---
Who we are
My Utilities is a free service you can offer your clients to simplify their last stage of moving. We research all the best utility providers available to them and connect all of their utilities so that they don't have to. We are a free value added service, removing the burden of connecting utilities and finding them the best deals.
Good for you and your client
My Utilities researches and schedules all utilities for your client's home. On our platform, electricity, internet, water, home security, tv, and gas services can be established. My Utilities gives your client the option of checking out online or receiving a phone call with one of our expert connection advisors. Take a look at what our customers say about us here.
---
About the program
The My Utilities Affiliate Program was created for you to make the process of referring clients to this service as easy and efficient as possible. You have already worked hard for your client and we are here to work hard for you. We serve agencies across the country, assisting thousands of users with our excellent service.
---
Why sign up as an affiliate?
My Utilities will save your clients time and money while making your agency look sharp throughout our whole process. Our in-house tech team has completely standardized our system to streamline our process, allowing us to serve every single one of our users with speedy, enjoyable, and efficient customer service.

Save Time: We become your clients' personal assistants. Instead of them having to call 10 different providers for different services, we do the work for them. They tell us what they want and when they need it and we do the research, find them the best deals and then make the connections. A phone call with My Utilities is simple and only takes our users about 15 minutes to get all of their utilities set up. We save each user an average of 5 hours in this process.

Save Money: We are experts in our field. We are constantly researching utility service providers and know competitive pricing. We match our users with the most cost effective and customer conscious providers. We are a real-time information resource and will fight to get your clients the best deals. We save each user an average of $600 a year.

We look forward to working with you!

Sign Up Today.
We will reach out to you to confirm your enrollment.